Unparalleled analytics into your company's and competitors' IP
Our platform analyzes 120M+ patent filings and 45M+ global academic references to identify emerging technologies and create competitive analysis.
With Ontologics, you're empowered to make opportunistic business decisions.
With customized data analysis, you get a unique view into emerging patents and technologies as they relate to your
specific solution and your business goals.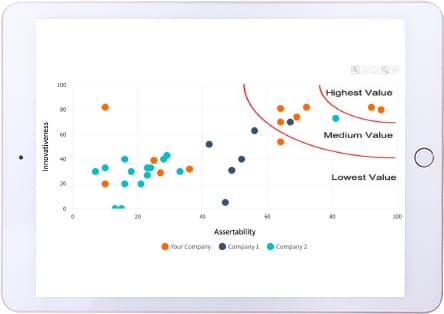 Use Cases
The Medical Field
Investment Banking
The Technology World
The Legal Industry
Gain confidence in your next moves using data analytics you won't find anywhere else.
Pricing begins at $399/mo. See our pricing and different levels of analysis.
Businesses that have leveraged Ontologics include: