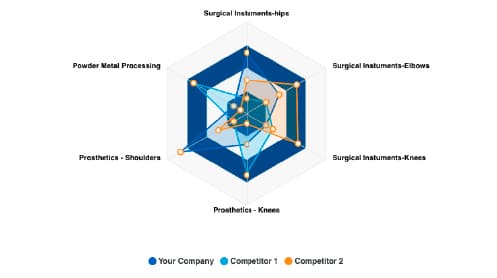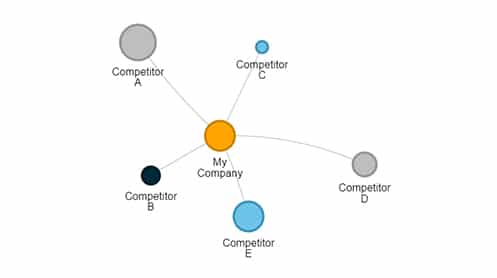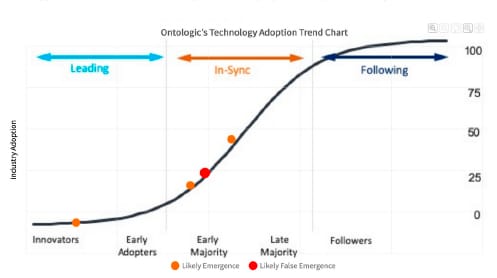 My Company
Identify Market Opportunities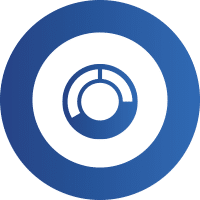 Making Strategic Decisions Can Be a Make-or-Break Proposition
Business leaders across many industries have tough decisions to make with regards to spending capital. The last thing executives want is to roll the dice with so much riding on the line.
With Ontologics' AI-driven data solutions, this powerful platform provides unparalleled analysis and foresight to establish a solid foundation for making those critical decisions, including:
Technology innovation level scores for leading, following, non-emergent, and in-sync

Intellectual property value scores – high, medium, or low

Year-over-year patent volume with innovation and assertability scores
Meet Edward,
a high tech company leader
Edward is a hard-working CTO at an up-and-coming computer company. Because his company is not an industry leader, it faces a longer climb to relevancy.
Most of the company's earned revenue is allocated to manufacturing and research and development. Edward must decide which projects to fund and which to cut.
In the past couple of years, the company's revenues have had modest increases. The board is looking to him to make wise investments that can leapfrog the competition and drive revenues at an accelerated level.
Edward has primarily used his own research to determine which projects to fund so long as his gut instincts agreed. Last year, he hired an expensive consultant, which did not deliver as he had hoped.
This year, Edward decided to choose another path. He teamed with Ontologics' powerful data analytics and was rewarded with valuable and unique information giving him strategic, advantageous insight into his competitive landscape.
Instead of guessing what the competition is doing, he has a firm subset of information that details the IP, patent-pending, and emerging technology arsenals of the key players in their industries.
Through foresight analysis, he is able to better position his company's resources in the areas that have the most potential and cut other projects that have negative projections.
What Can Ontologics Do for You?
Could you use foresight into the emerging technologies in your industry that are beyond the normal trajectory of your competitors? Do you lack knowledge on which companies to partner with and which to avoid? Do you know what technology the competition will most likely be launching this year?
We do.
Partner with Ontologics and start taking the guesswork out of strategic decisions. We'll get you the information you need to be opportunistic and set your company on a path of success. Fill out our contact form today, or give us a call at (480) 367-9358. The Ontologics team stands ready to guide you to our solution that will best fit your needs.